Higher productivity in the Namibian context speaks to sustained economic growth and a conscious focus on improving the quality of life of all Namibians.
As we navigate 2023, which has been declared the 'year of revival' by president Hage Geingob, we stand poised with renewed hope, vigour and optimism for a brighter future.
Notwithstanding our small yet mighty nation, it is natural to question our productivity and the steps taken in addressing economic emancipation.
Are we as a nation truly unleashing our full potential and maximising our strengths?
On 16 March Geingob gave his state of the nation address.
He noted that under the second Harambee Prosperity Plan, under the economic advancement pillar, particularly goals 2 and 3, which speak to enhancing the productivity of priority economic sectors and developing complementary engines of growth, Namibia has attracted foreign direct investment worth N$13,2 billion.
This is roughly 7,2% of national output, and has primarily been driven by equity injections for exploration activities following oil discoveries, offshore.
This quantum of foreign investment bodes well for Namibia's economy as it not only increases the availability of capital, but also brings in new technologies, skills and expertise that can fast-track economic growth and leapfrog us into industry 4.0.
This foreign investment will support Namibia's Growth-at-Home strategy and ensure a diversified, more complex economy that will continue to create new employment opportunities.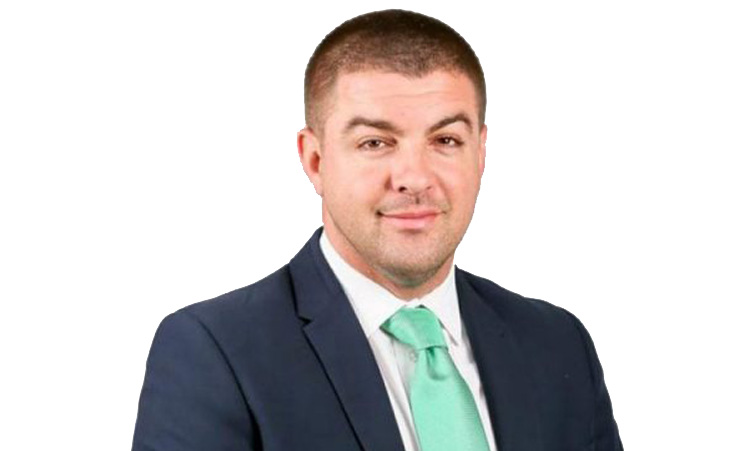 LEVERAGING PRODUCTIVITY
In ascertaining whether Namibia can truly enhance its productivity and achieve continued, sustained economic growth, we must leverage our productivity.
This is how we economically emancipate ourselves as a nation.
By taking stock of our current productivity levels, it is crucial to identify areas for improvement and chart a course towards greater efficiency, innovation, and competitiveness.
Productivity in an economic context refers to the efficiency with which inputs such as labour, capital and resources are transformed into outputs, such as goods and services.
These are influenced by a range of factors, including technology, innovation, infrastructure, education, skills, regulatory and institutional frameworks, all of which Namibia has in abundance.
DIVERSIFICATION
Namibia's economic growth and development remain impeded by a number of challenges that affect its productivity.
One significant obstacle is the presence of a skills mismatch within the labour market, resulting in unfilled job openings and reduced productivity due to a disparity between the skills demanded by the job market and those possessed by the workforce.
The economy is heavily reliant on primary sectors such as mining and agriculture, which remain susceptible to external shocks such as changes in global commodity prices, weather patterns, and economic trends.
This dependence poses limitations to the diversification of our economy.
Namibian entrepreneurs and small business owners are experiencing market access challenges which, at the same time, should be observed as opportunities, when we consider the free trade areas we are signed up to, notwithstanding the 7,8 billion potential global customers.
Access to cheap, patient finance to scale Namibian businesses remains arduous where this handicaps private sector growth.
When we collectively remedy this challenge, we will see more and more jobs being created in specific sectors, such as agriculture, education, infrastructure, information and communications technology, the cultural and creative industry, technology and others.
Limited access to finance affects our country's overall productivity.
COMPLEXITY
Let us consider the following solutions in enhancing our country's complexity.
One of the most significant drivers of economic growth and job creation is entrepreneurship.
Empirical studies confirm this, and we as Namibians know this.
Fostering a culture of entrepreneurship and incentivising failure sadly remains a taboo we must collectively address.
We need to relearn to be risk averse.
We need to create funds that will create the next Jabu Logistics or Ndaka Mushrooms.
A start-up culture is required from the leadership of both the public and private sector. We need to incentivise and encourage entrepreneurship in the form of rebates and access to pooled funds.
Truly developing our country's human capital is another crucial aspect of boosting productivity.
Prioritising education, upskilling the educators, enhancing skills and curriculums, among others, will enhance our productivity.
When Namibians are educated and possess new skills, the formula of poverty eradication is achieved.
This has a direct impact on gross domestic product per capita, as proven by the World Bank's study on African markets (2019).
COLLECTIVE RESPONSIBILITY
Enhancing our country's productivity requires a concerted effort from both the public and private sectors.
A great example of the private sector supporting government objectives is that of Namdeb – an entity owned in equal shares by the government and De Beers.
This involves a foundation that continues to invest in training programmes and initiatives aimed at improving the skills and productivity of all Namibians.
This is a model many other institutions can emulate.
By reinvesting profits into societal skill enhancement, providing cheap and patient capital for innovativeness and new technology, and fundamentally enhancing the Japanese philosophy of kaizen, which means to continuously improve, we will see great strides in a productively enhanced Namibia.
REFLECTION
As we reflect on our achievements over the past 33 years, we are reminded of our resilience and strength in the face of adversity.
We continue to make great progress towards Vision 2030, where we strive towards being an industrialised nation.
It is our collective responsibility to be productive, unlocking the full potential of our resources, people, and ingenuity.
Our forefathers fought for political independence against an oppressive colonial and apartheid regime, and our generations' mission must be to achieve economic emancipation.
With unwavering dedication and a laser focus on our goals, we can pave the way for sustained economic growth and improved living standards for all Namibians.
Belinda Mthombeni is an economics and finance enthusiast, an accounting student and youth leader. Dino Ballotti is an entrepreneurial ecosystem academic and micro, small and medium enterprise development professional.