Namibian sprinter Christine Mboma, known for her incredible speed on the track, is expanding her horizon, with the launch of her streetwear collection, aptly named Mboma Streetwear. The collection features a range of trendy and stylish T-shirts, hoodies and pants designed for fashion-forward individuals who appreciate comfort and athletic aesthetics.
Having made a name for herself in the world of athletics, Mboma is now exploring her passion for fashion and expressing her creativity through this exciting new venture. The Mboma Streetwear Collection is a reflection of her personal style, incorporating elements of sporty chic with a touch of urban flair.
The collection showcases Mboma's attention to detail and commitment to quality. Each piece has been carefully crafted using premium fabrics to ensure a comfortable fit and durability. The T-shirts feature unique graphic designs inspired by Mboma's athletic journey, while the hoodies exude a modern and edgy vibe. The pants are designed to be versatile, and perfect for both casual outings and workouts.
In a recent Instagram live video, Mboma shared her enthusiasm for the launch.
"Everything will be on my website at the end of this month. I'm currently doing everything from where I stay and the stuff can be delivered anywhere in Namibia and the world," Mboma said.
Fans and fashion enthusiasts are eagerly anticipating the release of Mboma Streetwear to get their hands on the fashionable pieces that carry the name of one of Namibia's most celebrated athletes. The collection is expected to resonate not only with sport enthusiasts, but also with individuals who appreciate the fusion of athletic aesthetics and contemporary streetwear.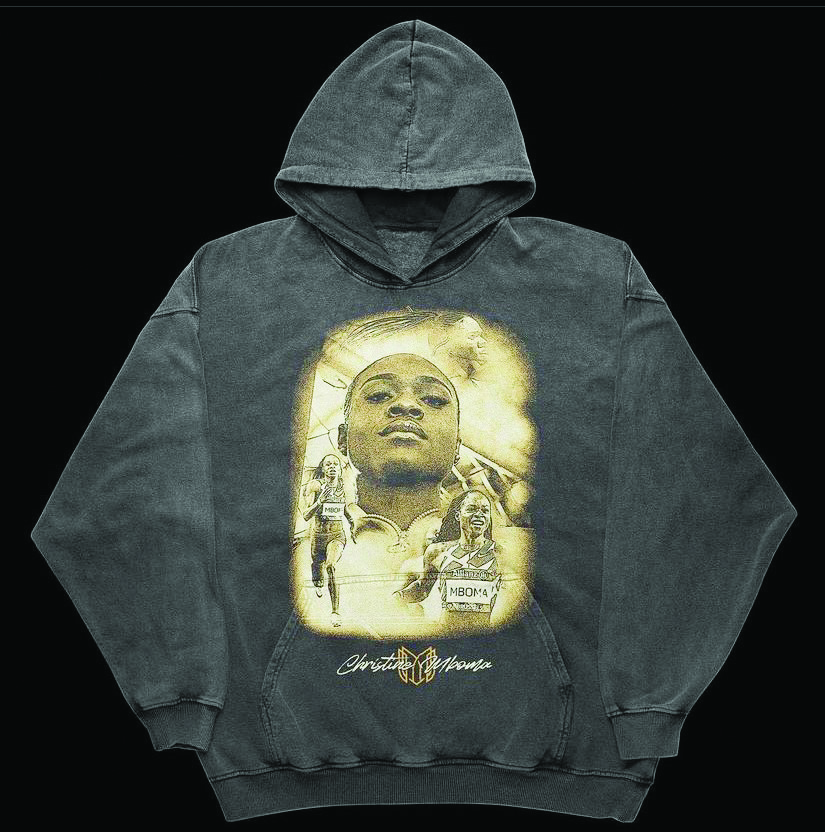 Mboma's foray into the world of fashion adds another dimension to her already impressive career. While her achievements on the track continue to inspire athletes around the globe, her streetwear collection allows her to connect with a wider audience and make an impact in the fashion industry.
The Mboma Streetwear Collection will launch online soon, and fans can expect an array of stylish options to choose from. Whether it is sporting a T-shirt that embodies Mboma's tenacity or donning a hoodie that represents her unique style, individuals will have the opportunity to express their admiration for the Namibian sprinter while staying fashion-forward.
As Mboma expands her brand beyond athletics, it is clear that her determination and passion extend far beyond the track. Mboma Streetwear is poised to become a sought-after collection, bringing together the worlds of sport and fashion in a way that celebrates individuality and inspires individuals to reach for their goals, both on and off the track.
– unwrap.online