The Landless People's Movement has won the Keetmanshoop Rural constituency regional council by-election that was held on Monday.
LPM candidate Willem Petrus Labuschagne received 1 270 out of 2 912 votes counted.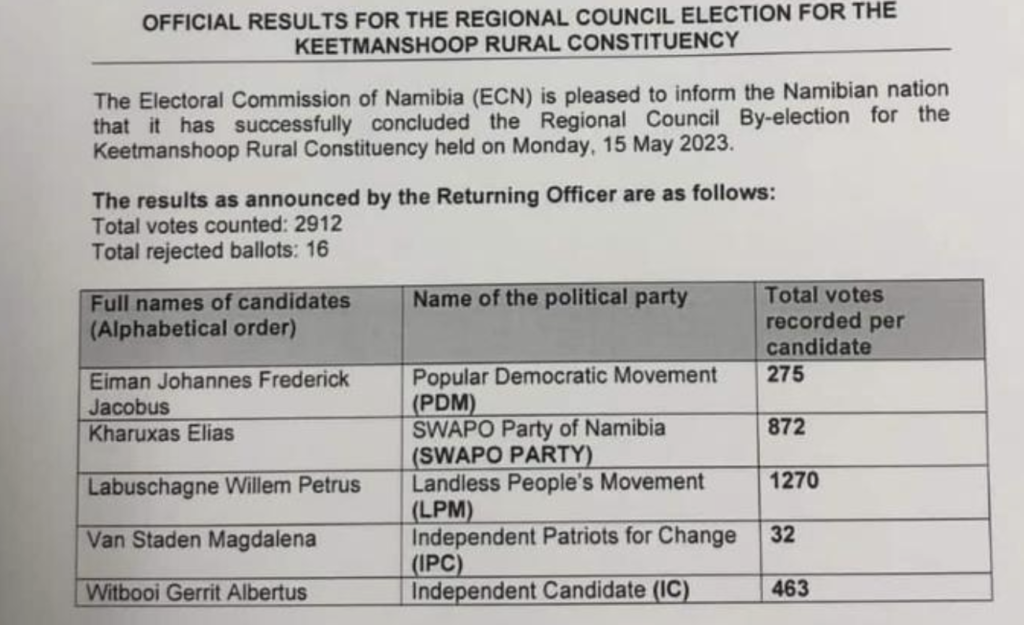 Swapo candidate Elias Kharuxab received 872 votes.
The by-election was held after the LPM removed its previous regional councillor, Gerrit Witbooi, who stood as an independent candidate in Monday's vote.
Witbooi received 463 votes in the by-election.
There were 16 rejected ballots.