Nampower executives have proposed that the electricity utility should write off N$29 million in debt of a company which used to power Kombat and has ties to businessman Knowledge Katti and executive director of sport, youth and national service Erastus Haitengela.
NamPower's board of directors is allegedly considering the proposal.
This comes days after the power utility decided to implement blackouts at towns and in regions with outstanding electricity accounts.
NamPower's blackout decision drew criticism and praise at the same time.
The board was locked in an emergency meeting yesterday to deal with the issue.
However, new information has surfaced according to which the utility is considering giving Congo Namibia Trading special treatment.
The company held a power supply contract with NamPower for the supply of electricity to Kombat, a mining settlement situated between Grootfontein and Otavi.
Senior government officials alerted The Namibian to the decision on Kombat this week.
They said NamPower was targeting the poor, while being lenient with companies linked to politically connected individuals.
Katti is said to be president Hage Geingob's friend, and has allegedly financed the president's medical bills in the past.
Several northern areas receiving electricity through the Northern Electriciry Distributor (Nored) were last night plunged into darkness after failing to meet the deadline that was set by NamPower.
The power cuts came into effect on Tuesday and would be experienced daily between 17h00 and 21h00.
Some affected local authorities in the south include Rehoboth, Mariental, Tses and Gibeon.
The northern regions affected by power cuts would include the Oshana, Oshikoto, Omusati, Ohangwena, Kavango East, Kavango West and Kunene regions.
The Ondangwa Town Council this week issued a notice confirming power cuts to its customers.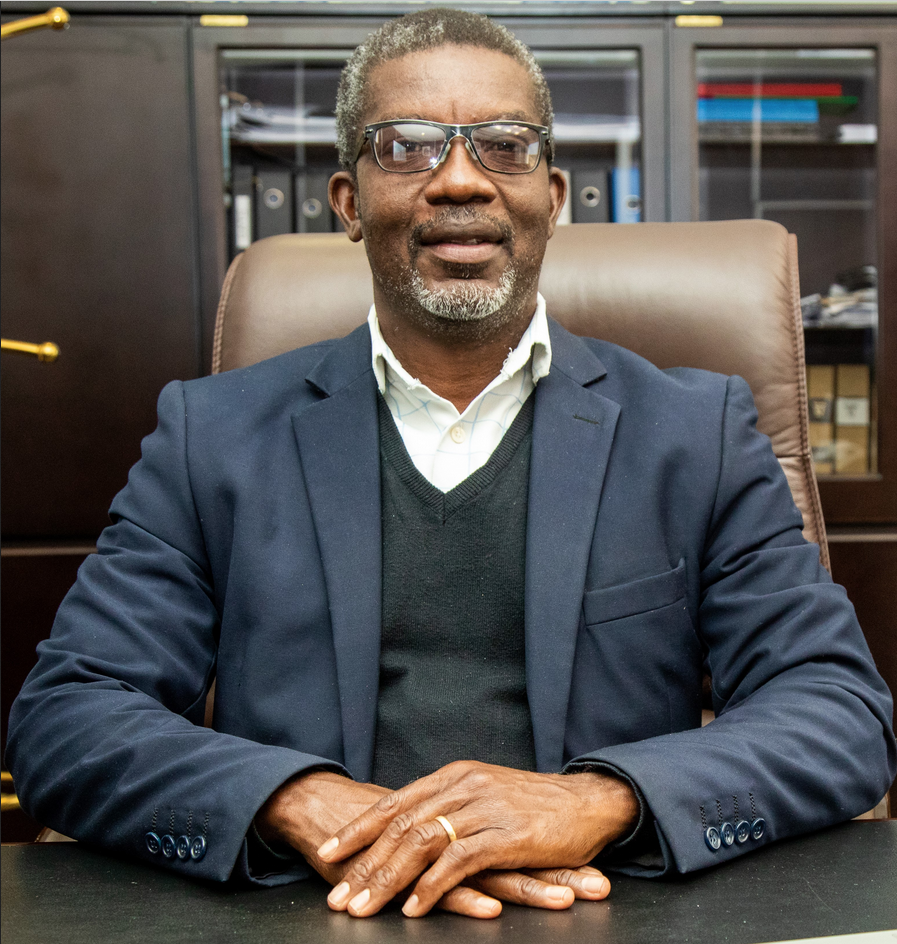 Sources complained about NamPower's double standards of switching off the lights in some areas while others are spared.
Questions sent to Katti were not responded to yesterday, and NamPower's top bosses appeared to have been locked in meetings yesterday.
NamPower spokesperson Tangeni Kambangula yesterday said she was out of office and referred questions to NamPower officials.
Text messages sent to NamPower's managing director, Simson Haulofu, were not answered.
He referred The Namibian to the company's marketing department.
THE CONNECTION
Katti has over the years claimed ownership of Kombat and had offered to sell the settlement to the government for N$160 million, despite state documents showing it already belongs to the government.
The Namibian in February this year reported that NamPower was planning to pull the plug on electricity at Kombat due to its N$29-million debt.
Congo Namibia Trading, through a power supply agreement with NamPower, was the power supplier to the settlement east of Otavi.
In its February statement, NamPower said the decision to suspend power to Kombat is due to the debt Congo Namibia Trading has accumulated since July 2018.
Kombat is not administered through the Ministry of Urban and Rural Development.
FAILURE TO PAY
News about Kombat's power suppliers failing to pay their bills have been around for years.
But court documents show that unpaid NamPower electricity invoices from January 2017 to January 2019 amounted to over N$11 million.
NamPower took Katti's Congo Namibia to court in July 2019 for failing to pay its bills.
On 8 December 2021 High Court judge Hannelie Prinsloo ordered that Congo Namibia pay NamPower N$11,1 million, including 20% interest per year, calculated from April 2019.
Congo Namibia was also ordered to pay NamPower's legal costs.
The Otjozondjupa Regional Council last year had to intervene after NamPower cut Kombat's power supply.
This was to keep facilities like clinics operating.
The Kombat connection was subsequently taken over by Central-Northern Electricity Distributor (Cenored), giving the settlement a fresh start.
The Namibian was informed that after various meetings with Congo Namibia, NamPower managers decided to consider writing the company's debt off.
Congo Namibia is pushed by politically connected individuals such as Katti, who has in the past bragged about his ability to use political connections to "do the magic" with officials.
Court documents indicate that Katti was listed as a director of the company, while Haitengela, who was working as a deputy executive director at State House at the time, was listed as a shareholder.
Haitengela did not respond to questions sent to him yesterday.
Other shareholders listed are Arno Gunzel, Andre Neethling, former Unam Foundation director Lorna Mbwale, and an entity called Kombat Community Investment.
COMBATIVE
Charles David, who administers the Kombat properties on behalf of Katti, earlier this year said there was little they could do to keep the lights on, since residents stopped paying for services at the village.
"It is now for the government to come in, because we have been offering sewerage and water services for the past seven years.
"People have not been paying for anything for the past three years – not for rent, not even for water," he said.
He added that the situation escalated when more people flocked to the village.
The majority of the people at the settlement are students at the Welwitchia Health Training Centre.
According to David, these students are renting rooms from residents and the money is not shared with the town's administrators.